It's been an interesting season thus far for summer movies. With July upon us, two of the most anticipated movies of the entire year both arrive within weeks of each other: The Dark Knight Rises and The Amazing Spider-Man. But, there's so much more to July than superheroes.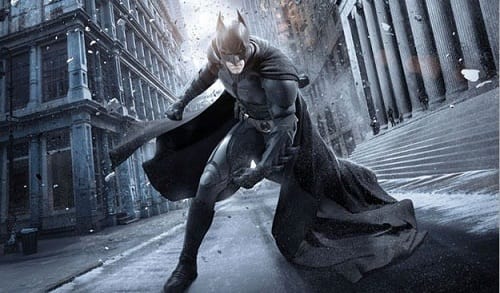 As seen in the
Savages trailer
, Oliver Stone returns to form with his adaptation of Don Winslow's bestselling book starring John Travolta, Aaron Johnson and Taylor Kitsch. Katy Perry gets the Justin Bieber-Paramount Pictures live 3D concert film treatment in
Katy Perry: All of Me
while Morgan Freeman reunites with director Rob Reiner for the first time since
Bucket List
in
The Magic of Belle Isle.
Also landing in July is the latest adventures of favorite pre-historic characters in
Ice Age: Continental Drift
, while the Duplass brothers celebrate the Olympics with
The Do-Deca Pentathlon
and Robert De Niro revisits the supernatural in
Red Lights
. Later in the month finds a dance franchise getting revolutionary in
Step Up Revolution
and after this
The Watch clip
, who's not excited to witness Vince Vaughn, Ben Stiller and Jonah Hill ensure we survive an alien invasion? Take our movie poll and let us know...
What July movie are you most excited to see?