I had this great idea for a movie. It's Scary Movie 4 meets another Scary Movie film. But apparently Hollywood is tapped into my brain, because  it was announced last night that Ashley Tisdale will star in the upcoming comedy five-quel Scary Movie 5.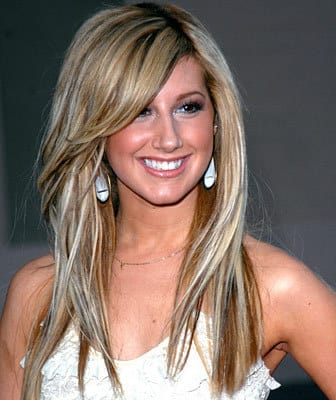 Tisdale is known for her work in the High School Musical franchise, including the theatrically released High School Musical 3: Senior Year, but she began her career as a voice actress and even had a small part in Donnie Darko.
Scary Movie 5 will continue the $800-million horror-spoofing franchise that started in 2000 with Anna Faris, who likely will not be returning for the fifth film. She can currently be seen in The Dictator alongside Sacha Baron Cohen (check out our The Dictator quotes page).
The series, originally conceptualized by the Wayans brothers, was passed on after the second film to director David Zucker, who will be joined this time out by Malcolm Lee. Zucker has directed or produced numerous lowbrow comedies such as Airplane!, The Naked Gun, BASEketball, and The Phone Booth (like how I stuck that last one in there?). For a look at his work, check out some Naked Gun quotes.