In a shocking twist after J.J. Abrams insisted he would shoot the film in 2D, Paramount has announced that some scenes in the upcoming Star Trek sequel are being shot in IMAX 3D!
Producer/Director J.J. Abrams used IMAX 3D cameras on Mission: Impossible - Ghost Protocol (which Abrams only produced), and he was so impressed with the results that he has decided to give Star Trek fans the same experience.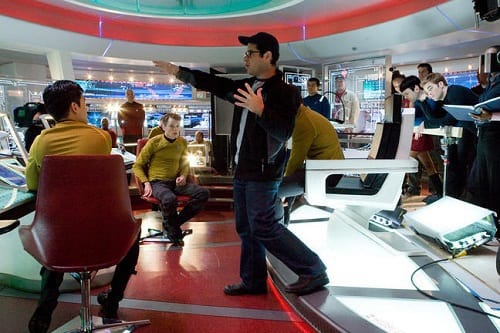 The Star Trek sequel, written by Damon Lindelof (Prometheus), Roberto Orci and Alex Kurtzman, will receive an IMAX release concurrent with its regular theatrical release, scheduled for May 17, 2013. The film stars Chris Pine, Zachary Quinto, Benedict Cumberbatch, Zoe Seldana, Anton Yelchin, Jon Cho, and Simon Pegg.