The new featurette for The Amazing Spider-Man is all about the suit. Costume Designer Kym Barrett was careful to make the suit both slickly modern and believable to have been built by Peter Parker himself. Check out the featurette and the new IMAX poster below: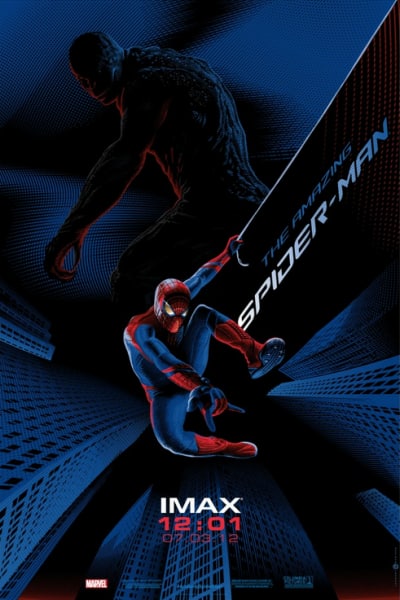 The Amazing Spider-Man stars Andrew Garfield as Spider-Man, Emma Stone as Gwen Stacy, and Rhys Ifans as The Lizard. Dennis Leary, Martin Sheen, and Sally Field also star.
Marc Webb's reboot of the Spider-Man franchise kicks off July 3 in 2D, 3D, and IMAX 3D. There has been over 25 minutes of preview content released in advance of the film's premiere. That's a whole heck of a lot. If you're the type of person that likes to watch all the trailers, clips, and previews, then head over to this Amazing Spider-Man 4-minute preview.