Will Ferrell really nose Zac Galifianakis. Har har. Get it? Nose.
The new poster for The Campaign shows Ferrell's Cam Brady and Galifianakis' Marty Huggins, two rival candidates in a small-time congressional campaign, butting noses on Capital Hill.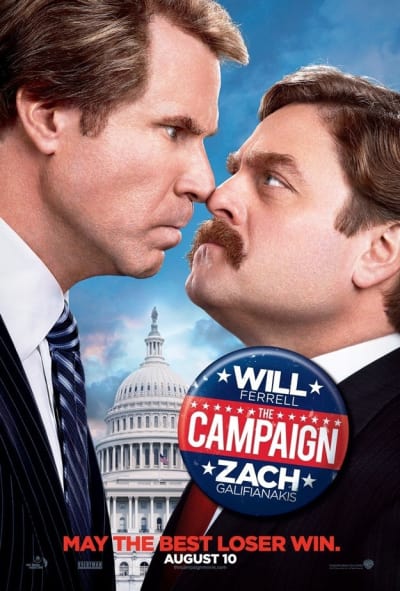 The Campaign, directed by Jay Roach, will also star Dylan McDermott and Jason Sudeikis as the campaign managers. Roach, an established comedy director, has helmed some of the most memorable comedies of the last 15 years, including two Austin Powers films and two Meet the Parents films (check out some Meet the Parents quotes).
Ferrell has been involved in a lot of big news lately, as a sequel to Anchorman has been announced, and two teaser-y Anchorman 2 trailers have been released. Galifianakis, meanwhile, will once again take part in the third Hangover movie (head to our Hangover quotes page).
Look for these two comedic masterminds to go head-to-head in The Campaign on August 10.