While the first Campaign poster showed Will Ferrel's Cam Brady and Zach Galifianakis' Marty Huggins butting noses, this new one shows them trying really hard to force their image.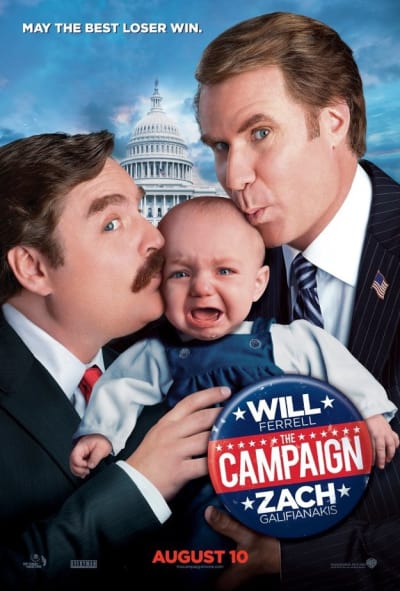 The Campaign stars Ferrell and Galifianakis as two rival candidates in a small-time Congressional campaign. From the looks of The Campaign trailer, the film allows the two comedic masterminds to bust out some pretty hilarious characters, which is exactly what they are known for.
Ferrell's greatest character was probably Ron Burgundy in Anchorman, which is getting a sequel. Head over to our Anchorman quotes page for a look. Galifianakis hasn't done quite as much character work on the big screen, but The Campaign will give him a chance to show what he's capable of.
The Campaign comes to theaters August 10, just in time for the presidential election.