Who should play Finnick Odair in Catching Fire? Let's table that talk for a moment and focus on another key role in the upcoming Hunger Games sequel: Johanna Mason.
Rumors are heating up over which young actress will come board in the role of this former champion, a key ally for Peeta who has a testy relationship with Katniss.
While Kristen Bell has expressed interest in the role, and while we think she'd be PERFECT as Johanna, The Playlist reports that two main contenders have emerged: Mia Wasikowska and Zoe Aggeliki.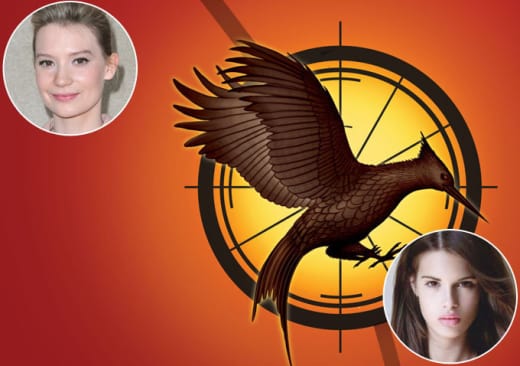 Wasikowska is best known for playing Jane Eyre and Alice in Wonderland, while the lesser known Aggeliki will appear in next summer's in R.I.P.D. and also in Percy Jackson: Sea Of Monsters.
Can you picture either of these actresses as Johanna Mason?
Filming on Catching Fire starts later this year and the movie will hit theaters on November 22, 2013.