Wreck-It Ralph Releases Playable Arcade Game From the Film: Play Fix-It Felix Online!
by Micah J Gordon at . Comments
Disney's newest 3D computer-animated feature, Wreck-It Ralph, stars John C. Reilly as an arcade game villain who grows tired of his game and wants to prove that he's more than just a one-dimensional bad guy. The game that he stars in, Fix-It Felix Jr., has now been made playable online by Disney.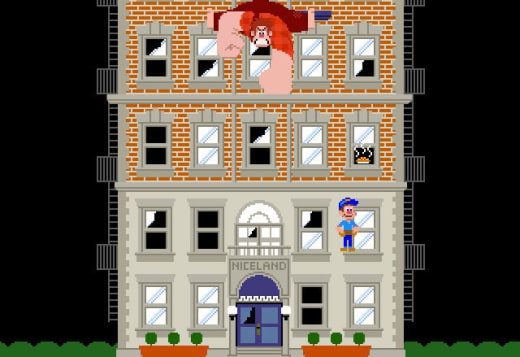 Wreck-It Ralph also stars Jack McBrayer as Fix-It Felix, along with Jane Lynch and Sarah Silverman. McBrayer is best known for his role as Kenneth Parcell on 30 Rock, but has also made numerous film appearances, including 2008's Forgetting Sarah Marshall. Visit our Forgetting Sarah Marshall quotes page for more.
The film hits theaters November 2. Until then, you can play the game online, and check out the first Wreck-It Ralph trailer, featuring a hilarious video game villains support group scene.