Three new stills have arrived from The Words, an upcoming thriller starring Bradley Cooper, Zoe Saldana, and Jeremy Irons. Check them out (click thumbnails to enlarge):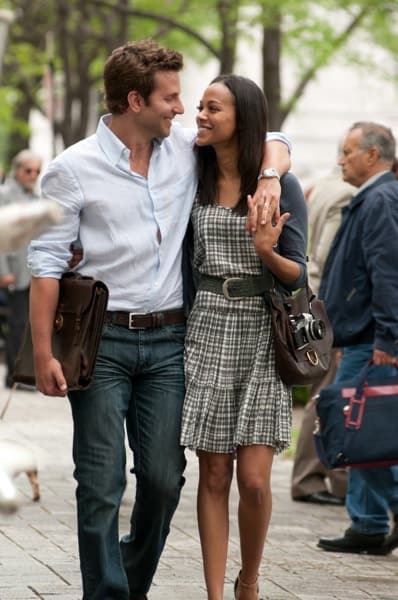 The film tells the story of an author, played by Cooper, at the height of success, as he discovers the harsh consequences of stealing another writer's work. Saldana plays Cooper's wife.
Saldana, best known for her work in Star Trek and Avatar, will be appearing in Stark Trek 2 next year. Cooper is working on a sequel of his own, after appearing in the first to The Hangover movies, he will appear in The Hangover III, currently in development.
The film is directed by first-timers Brian Klugman and Lee Sternthal, and also features Olivia Wilde and Dennis Quaid. Catch it in theaters September 21.