Breaking Dawn Part 2 Images: Kristen Stewart and Robert Pattinson Still Have a Movie Coming Out
by Micah J Gordon at . Comments
Well, this is awkward. Did you guys know that recent publicly torn-apart couple Kristen Stewart and Robert Pattinson have a movie coming out together? It's called The Twilight Saga: Breaking Dawn Part 2, and they're going to have to do press together soon.
Take a look at the now sad/ironic/maybe you still don't care photo of the two together as Bella and Edward, along with a slew of other character images (click thumbnails to enlarge):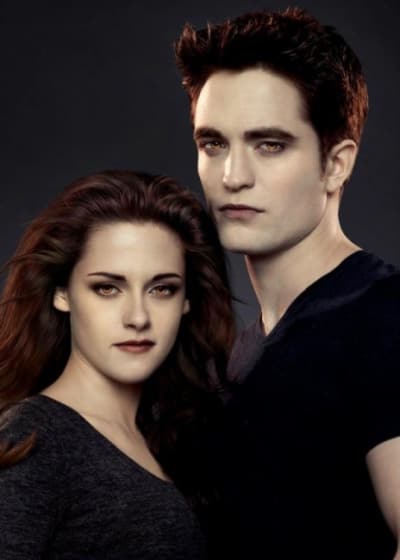 Breaking Dawn Part 2 stars Stewart and Pattinson along with Taylor Lautner, Peter Facinelli, Kellan Lutz, Dakota Fanning, and Mackenzie Foy as the new Cullen child Renesmee.
The immensely popular Twilight series will come to an end with this final film, as Bella, now a vampire, and Edward call on other vampire clans to help them save their daughter from the the evil Irina. Check out our account of the Breaking Dawn Part 2 first 7 minutes, which were shown at Comic-Con, featuring a first look at the vampiric Bella in action.
Catch The Twilight Saga: Breaking Dawn Part 2 in theaters November 16. After the affair between Rupert Sanders and Kristen Stewart was discovered, it is sure to be a saga indeed.