Jamie Foxx has worked with some of Hollywood's biggest directors, won an Oscar and has done the rare feat of also winning a couple of Grammys over the years. Yet, it was his experience on the Quentin Tarantino set of Django Unchained that may sit at the top of his life experience list. Foxx sat down with Movie Fanatic and iamROGUE.com at Comic-Con recently to take us inside the powerful story of a slave seeking justice.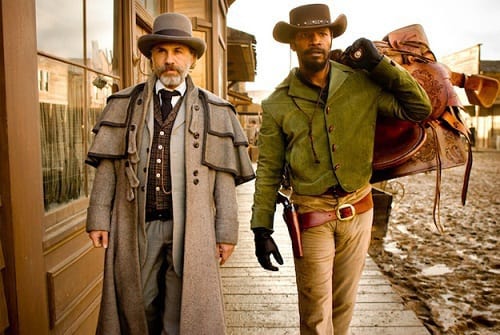 Foxx reported a completely collaborative set that didn't find Tarantino as head teacher, but more of a facilitator of ideas. "We taught each other. One thing he did teach me: He pulls me in a room and challenges me. 'Can you be this person? Can you leave all the shininess outside and actually be this person, a person who can't read?' Foxx recalled.
The actor reported that Tarantino asked one thing from him. "He said to trust him. He would take the character to another level. I think that was the best thing that I could have been told, and told in a way of 'I don't care about your celebrity. I don't care about who you are as that person. It's about the work.' Then, I turned into a monster. I was like, 'I want to go get all of it.'"
For
Django Unchained, Jamie Foxx
did not have to reach too far to wrap his head around a character that society is discriminating against. He shares a personal story with Movie Fanatic that is more powerful than any backstory that could have been made up.
"My upbringing was very interesting. I played the piano. That's how I made money. My grandmother taught me to play piano and she said, 'You need to learn how to play this piano, boy, so you can go across on the other side of the tracks and make some money. The other side of the tracks is where all the white folks live.' When I was 16 and a friend of mine was 17, I get a gig to go play the Christmas holiday. I go to this big home out in the country," Foxx said.
"The guy opens the door and says, 'What's going on here?' I say, 'Well, I'm here to play for your Christmas party. What's the problem?' 'Why are two of you here at the same time?' I said, 'Well, I don't have a license. He drove me. Is there a problem?' He says, 'Yeah, I can't have two [N-word] in my house at the same time. Now, you figure it out.' Now, this was 1984!"
Foxx was no stranger to hearing such vulgarity thrust at him, and informed his director about how the experience made him feel and how that would be channeled into the character of Django. "I taught Quentin this word, it's called furniture -- they were doing racial jokes as I was playing. My grandmother said when you're playing in those situations like that, you're furniture," Foxx said.
"So, when I explained this to Quentin, I said, 'What you're writing in this script, I'm not knee-jerking, because that happened.'"
Once on the
Django Unchained
set, Foxx was able to personalize the experience. His character, clearly as this is a Western, rides a horse. The Oscar winner has two horses, and used one of them to portray Django's equine companion.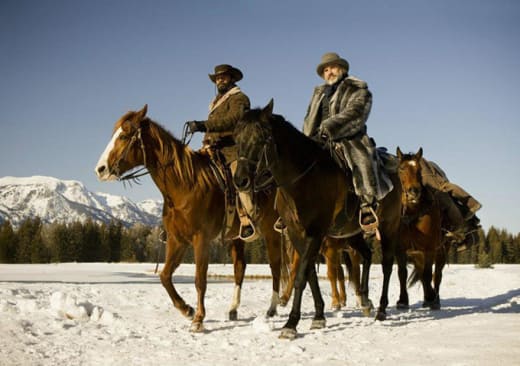 "When I met with Quentin, he says, 'We've got to get you on a horse.' I said, 'Well, I have a couple of horses, can I ride my horse just so I get acclimated?' Next thing you know, my horse learns the tricks. The trainer said, 'You want to ride your horse in the movie?' I said, 'It would be great,'" Foxx said.
The actor immediately saw continuity between the journey of his character and his own horse, Cheetah, whom we meet in the
Django Unchained trailer
.
"My horse and Django have basically sort of the same story. Django starts off as really intense, nervous, is it okay for me to be what I want to be? And Cheetah is like that too. When we first shot and they were doing the setting of the cameras and they had the big silkscreen, she spooked at first," Foxx said.
"I remember the trainer grabbing the horse by the bridle, and I said, 'No, don't grab her by the bridle. Let her figure it out.' For the first couple of days, you see her settling in as Django makes his arc. By the time I make my arc at the end of the movie, Cheetah's doing spins, stops on a dime. It was just great. All movies have those little magical qualities that make you understand that's why it's worth doing."