Movie goers now have their first glimpse at Oz: The Great and Powerful. Sort of.
The March 2013 release stars James Franco, Mila Kunis, Michelle Williams and Rachel Weisz and tells the story of how a certain man behind a certain curtain rose to power - and now the first official poster for the film has been released.
It keeps Franco's title role look a mystery, but it does give us a gander at Emerald City and the famous brick road that takes one there: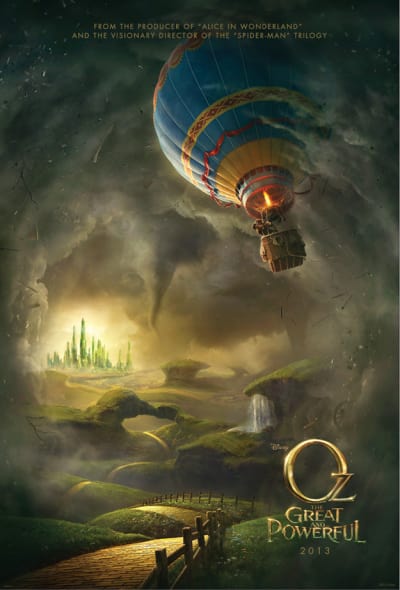 Expect a lot more from Oz: The Great and Powerful at its Comic-Con panel next week, where attendees may be treated to the film's first trailer.
Movie Fanatic will be on the scene from July 12-15, updating the site constantly with scoop, clips and red carpet interviews.