Peter Morgan is the king of biopics. The English writer was nominated for Best Screenplay Oscars for The Queen and Frost/Nixon, and is also writing the upcoming biographical films Rush, about Formula 1 Racer Niki Lauda, and Mercury, starring Sacha Baron Cohen (The Dictator) as Queen front-man Freddie Mercury.
Now, Morgan is in talks to pen the screenplay for an upcoming Warner Bros. film about Playboy founder Hugh Hefner. Hefner himself tweeted yesterday that he had a "good meeting" with Morgan about the project.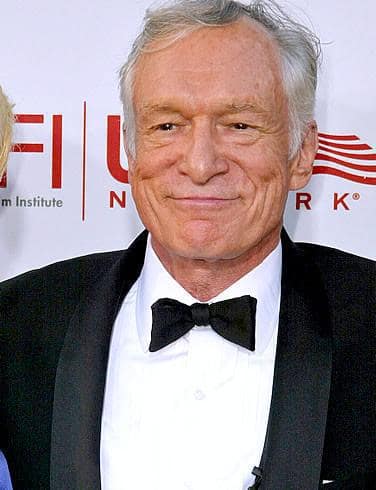 There is no word yet on what portion of Hefner's life the film will cover, or who will play the larger-than-life millionaire. James Franco will play him in the upcoming film Lovelace, but my first impulse when seeing pictures of a young Hefner? Wanderlust actor and Rock of Ages writer Justin Theroux.
Who do you think should play Hef? Let us know in the comments section!