The Wolf of Wall Street keeps on adding some of the more relevant names in movies...and Rob Reiner...to its cast. Now Jon Favreau, director of Iron Man and Iron Man 2, is set to join on, playing a securities lawyer.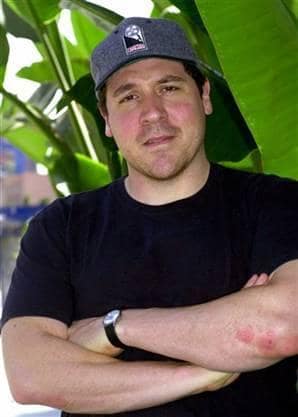 The film, directed by Martin Scorsese, tells the true story of former stock trader Jordan Belfort, who spent 22 months in jail for manipulative stock market practices. The film will highlight the tumultuous lifestyle of a "boiler room" trader. Leonardo DiCaprio, who is set to appear in the highly-anticipated Django Unchained later this year, will star as Belfort.
Jonah Hill (whose The Watch outtakes reel was just released today), Jean Dujardin, and Kyle Chandler also star.
Shooting for The Wolf of Wallstreet is expected to begin this fall.