Lady Gaga seems perfect for the horror-action-thriller-camp style of Robert Rodriguez's upcoming film Machete Kills. Apparently Rodriguez agrees, as she has just been announced as part of the cast. Check out the poster for her character, La Chameleon: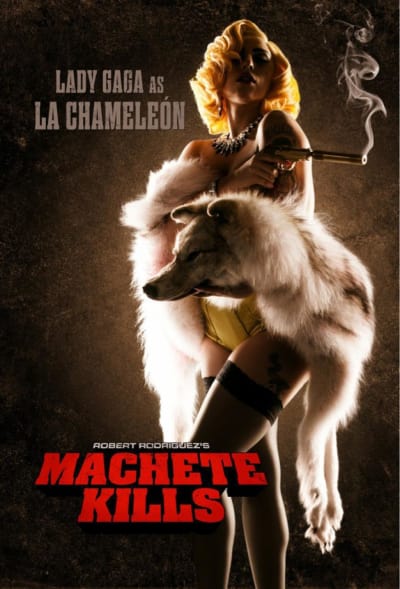 Gaga actually has a bit of acting experience, having appeared in an episode of The Sopranos back in 2001, before she was a famous pop star. She joins a cast chock-full of (sometimes controversial) pop-cultury stars, including Charlie Sheen, Mel Gibson, Sofia Vergara, and Danny Trejo.
Amber Heard, Zoe Saldana, Jessica Alba, and Michelle Rodriguez (Resident Evil: Retribution) also star.
Machete Kills follows the former Federale Machete as he is recruited by the President of the United States for a near-impossible mission. Catch Lady Gaga and the rest of the cast in theaters November 16.