Looper Stills Highlight Just How Believable Joseph Gordon-Levitt is as Young Bruce Willis
by Micah J Gordon at . Comments
It can be difficult to cast young and old versions of the same character, especially if those two versions are going to be playing on screen side-by-side. Men In Black 3 pulled it off remarkably well earlier this year with Josh Brolin playing a young Tommy Lee Jones.
Now, it's looking as though Looper did a great job casting Joseph Gordon-Levitt (The Dark Knight Rises) and Bruce Willis as differently-aged versions of the same character. Check out a bunch of new stills from the film: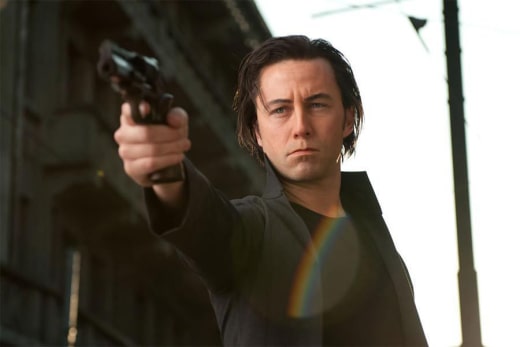 Gordon-Levitt plays Joseph Simmons, a hitman tasked with killing people--no questions asked--sent to him from the future. When Simmons' next target is his future self (played by Willis), he is faced with an impossible decision.
Emily Blunt also stars, along with Paul Dano and Jeff Daniels.
Looper hits theaters September 28. For more, head over to the Looper trailer.