Zack Snyder, director of Man of Steel, proudly took the stage at Comic-Con to not only introduce the crowd to his Clark Kent (Henry Cavill), but also to show off the film's first footage and its power (below).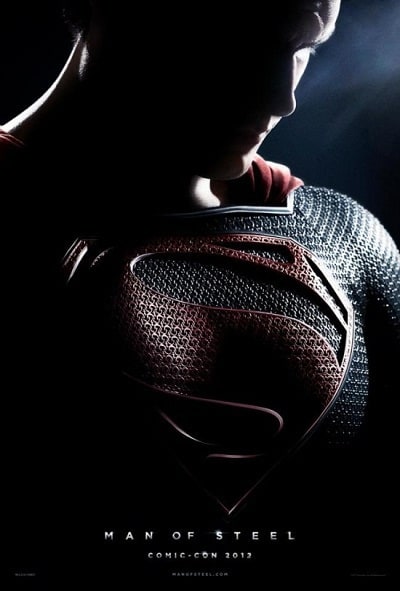 The teaser footage felt very Batman Begins-ish, and we can see why as Christopher Nolan serves as Man of Steel's executive producer.
What was shown included images of Kent as a young man wearing the iconic red cape, him saving a school bus from dropping into a lake and then a ragged-looking Cavill making that iconic trip to the Arctic to learn more of his fate.

The Hall H crowd was treated to shots of Cavill in the costume as he flies to rescue someone falling from a building and then there's the compelling footage of Superman being escorted by a stern security team. The most awesome part of the visuals that gave us chills was the voice-over narration split between Russell Crowe, as Superman's father, and Kevin Costner, who is Kent's adoptive paternal influence. We also wonder: Was that a hologram of Marlon Brando as Jor-El?!

Also seen in the clip were Amy Adams' Lois Lane and Michael Shannon as General Zod.

Once the lights came up, Cavill was introduced to a frenzied response. To say in person he very much looks the Superman role is an understatement.

We also learned that the footage seen was from the trailer, which will debut before The Dark Knight Rises July 20!