We reported last month that Jon Hamm had joined the untitled Larry David movie. Now, veteran comedian Michael Keaton has signed aboard.
The actor told Grantland that he is "getting ready to do a movie with Larry David." While younger fans may not know this, both Keaton and David began their careers as stand-up comedians. The two apparently met early in their careers at Catch a Rising Star in New York.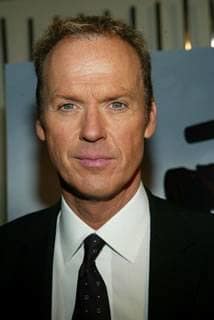 The film will be directed by Greg Mottola (Superbad, Adventureland), and star David as a (gasp!) hapless curmudgeonly crank. Hamm will play the antagonist. No real plot details have been revealed. In fact, Keaton himself claims to know very little about what the film will be.
Much like Curb Your Enthusiasm, the project will be improvised from an outline. With such a well-assembled band of comedic talents, and an experienced comedy director behind the camera, the film figures to be pretty darn funny. Check out some Superbad quotes for proof.