Seven new stills from Resident Evil: Retribution have dropped! There's a gun in every single one, so don't worry, the film will feature lots of shooting. Click the thumbnails to enlarge.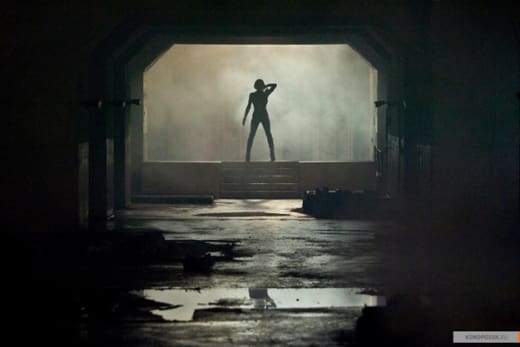 Milla Jovovich reprises her role as Alice in the fifth film in the Resident Evil franchise. Sienna Guillory, Kevin Durand, and Michelle Rodriguez (Avatar) also star.
Resident Evil: Retribution sees Alice faced with a mind-blowing revelation about the truth behind the Umbrella Corporation, causing her to rethink everything she's always known. The film premieres September 14. For more, check out this Resident Evil: Retribution trailer.