The country's gun violence issue has entered the movie world, and not in terms of what we see onscreen. In the end, the shooting in Colorado had little to do with The Dark Knight Rises. It concerns a threat to our collective freedom to life, liberty and the pursuit of happiness.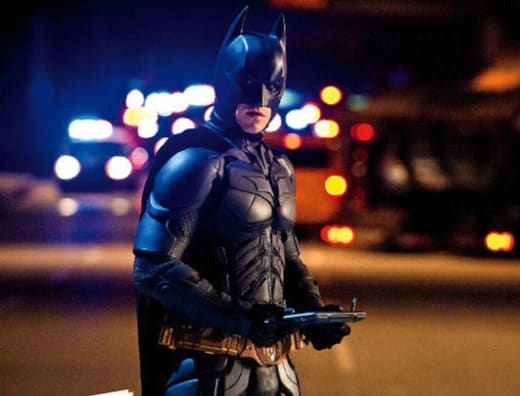 N
ews shocked from Aurora, Colorado
that a midnight showing of
The Dark Knight Rises
was the landscape for our next national tragedy. By now, we all know the terribly chilling story of a lone gunman who turned a cinematic celebration into a massacre.
As much as film has transported the world over the last century, it has become in Movie Fanatic's opinion, our pastime in the U.S. Sure, baseball is the national pastime in terms of sport, but when taking into consideration the collective that is every soul in the United States of America, the one thing that unites us is a dialogue about the movies.
It is what connects us, stirs us, reflects us and serves as a congruency where even the most ardent of adversaries can carry on a conversation.

The movie theater is a sanctuary. He who shall not be mentioned, because the shooter's name does not deserve to be glorified by this publication, did something that cracked the very foundation of our entertainment escape. In our world of digital inter-connectiveness, coming together for film is a community experience unlike any other that exists in 2012.

Think about it. Hundreds of thousands of people across the world, and in Aurora, gathered at the stroke of midnight on the release date for one of the year's most anticipated films. The Dark Knight Rises was supposed to be the epic conclusion to the best superhero trilogy of all time.

It still is, as we report in our The Dark Knight Rises review, but who will not attend a cinematic experience in the foreseeable future without thinking of those that we lost and those who are forever altered by celebrating our national pastime of movie-watching in Colorado?

Let our passion for movies never end.
The best in filmed entertainment provides us with an affirmation of life, a celebration of liberty and a chronicle of the pursuit of happiness.