Check out the new international poster for Taken 2 starring a leather jacket-clad Liam Neeson: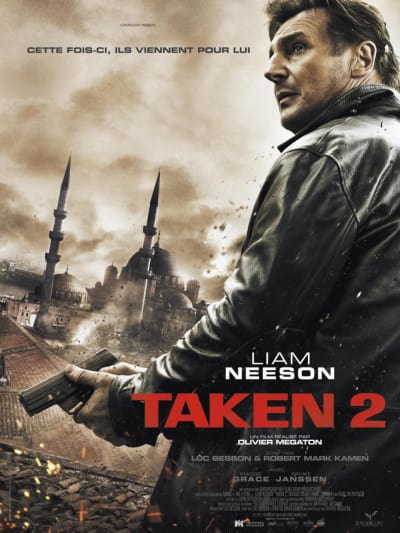 The sequel to Taken once again stars Neeson as retired CIA agent Bryan Mills. This time, he's on vacation with his family in Istanbul when the father of a gangster Mills killed in the first film abducts Mills and his wife.
Maggie Grace, Famke Janssen, and Leland Orser also star.
Neeson has appeared in a bunch of action movies this year, including Wrath of the Titans, Battleship, and a cameo appearance in The Dark Knight Rises.
Taken 2 hits theaters October 5. To revisit the first one before then, check out these Taken quotes.