The Amazing Spider-Man Gets One Last Poster Before Premiere: The Lizard is Watching
by Micah J Gordon at . Comments
In preparation for tonight's premiere, we bring you a new poster for The Amazing Spider-Man, featuring the eye of The Lizard. The poster captures the ominous tone of this recent The Amazing Spider-Man clip, showing a creepy Spidey encounter with the Lizard.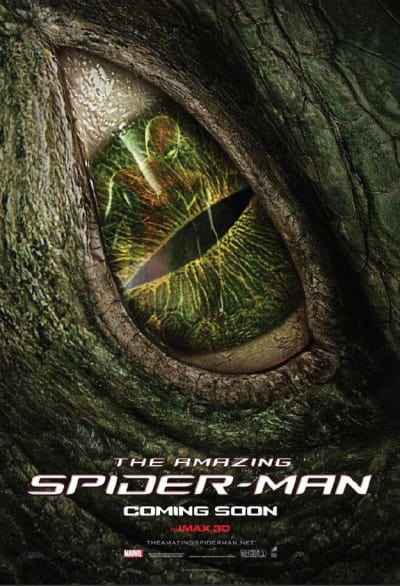 The Lizard is played by Rhys Ifans, with Andrew Garfield as Spider-Man and Emma Stone as Gwen Stacy. Martin Sheen, Sally Field, and Denis Leary also star. Check out our exclusive interview with Denis Leary for his insights on the making of the film.
With only a few hours left until The Amazing Spider-Man hits theaters, fans are gearing up to see if the reboot of the popular Marvel franchise can give The Avengers a run for its money.
What do you think? Can The Amazing Spider-Man match The Avengers, now the third highest-grossing film of all time, in box-office sales? Can it broach the top 5? Let us know in the comments section!