The Amazing Spider-Man unsurprisingly won the weekend despite having three days of ticket sales prior to the start of the count. Peter Parker, Gwen Stacy, and the Lizard scored $65 million in their first weekend, bringing the box office total since the film's Tuesday opening to $140 million.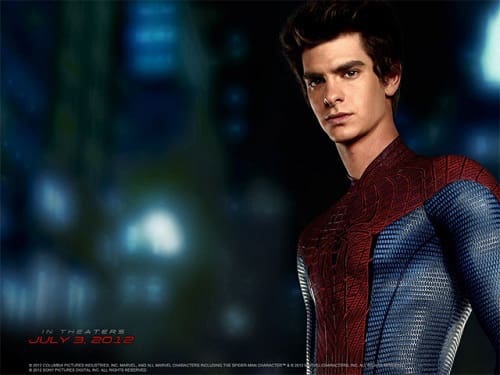 Dropping from first to second this weekend was the Seth MacFarlane comedy Ted. Riding a top-notch cast that includes Mark Wahlberg and Mila Kunis, and a plethora of hilarious Ted quotes, the film grabbed another $32.6 million dollars this weekend, bringing its total to $120.2 million.
Princess Merida and Brave stayed in a solid third place, with $20.2 million in earnings. The animated film has now been in the top 3 for 3 weeks in a row, taking in a total of $174.5 million.
Savages and Magic Mike finish off the top five in fourth and fifth place. Savages saw $16.2 million in ticket sales in its opening weekend, while Magic Mike added $15.6 to its tally.
Box Office Top 10:
1. The Amazing Spider-Man, $65 million
2. Ted, $32.6 million
3. Brave, $20.2 million
4. Savages, $16.2 million
5. Magic Mike, $15.6 million
6. Madea's Witness Protection, $10.2 million
7. Madagascar 3: Europe's Most Wanted, $7.7 million
8. Katy Perry: Part of Me, $7.2 million
9. Moonrise Kingdom, $4.6 million
10. To Rome with Love, $3.5 million