Believe it or not, we've got the first clip for The Dark Knight Rises below, from Jimmy Kimmel Live. Yes, I said the first clip. Despite all the trailers and teasers, we have yet to see a real clip. Take a look:
We've also got a Midnight IMAX poster for The Dark Knight Rises of Bane looking menacing. The poster will be handed out to viewers attending midnight IMAX screenings for the film's premiere. Notice the bat surrounding his eyes? Check it out: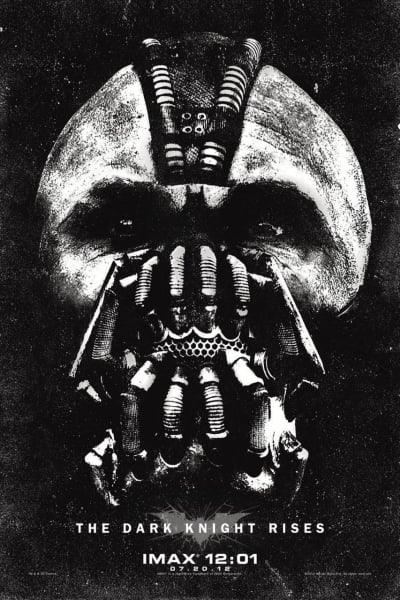 With just a little over a week left to wait, and Comic-Con kicking off today, fans are gearing up for one of the most anticipated movies of the summer. How do you think The Dark Knight Rises will fare compared with The Avengers and Andrew Garfield's The Amazing Spider-Man?
Let us know in the comments section! And catch the film in theaters July 20 (or a midnight screening at 12:01 if you want to get the poster)!