Check out six new stills from The Dark Knight Rises of Bane, Batman, Catwoman, and the rest of the cast (the first one is a cleaner version of a photo we've previously run). Click the thumbnails to enlarge.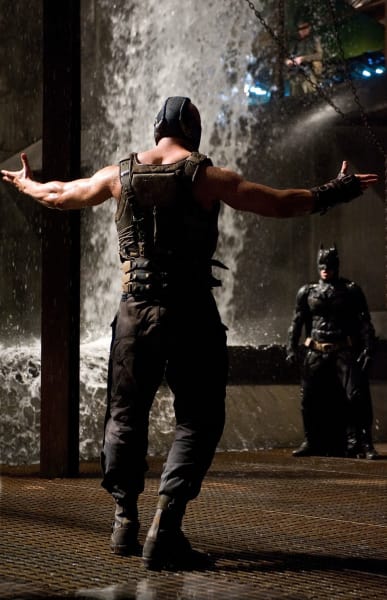 The Dark Knight Rises stars Christian Bale, Tom Hardy, and Anne Hathaway along with Marion Cotillard, Morgan Freeman, Joseph Gordon-Levitt, and Gary Oldman. It picks up eight years after the events of The Dark Knight.
The final installment of Christopher Nolan's Batman series, The Dark Knight Rises will hit theaters on July 20. For more, check out this Dark Knight Rises featurette that dropped earlier today.