The Dark Knight Rises Has 3rd Best Opening Weekend of All Time: Weekend Box Office Results
by Micah J Gordon at . Comments
In deference to the families and victims of the shooting in Aurora early Friday morning, Warner Bros. joined with the other studios in abstaining from their traditional celebration of the weekend numbers.
As such (and rightly so), we had no box office results to report to you yesterday. Today, however, the earnings for The Dark Knight Rises have snuck out without the typical fanfare. According to Box Office Mojo, the film grossed $160.9 million through the weekend, making it the third best opening weekend in history.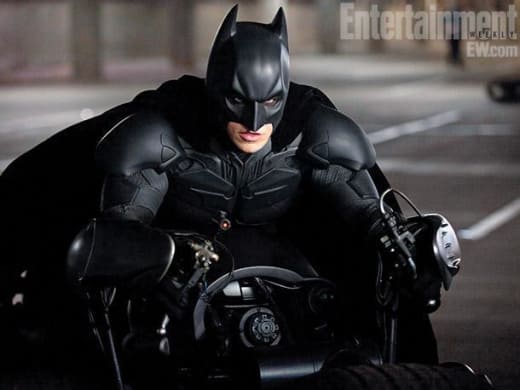 The Avengers tore the record to shreds in May, earning $207.4 million in its first three days. Harry Potter and the Deathly Hollows Part 2 is in second place with $169.2 million. Rises just barely beat out its predecessor, 2008's The Dark Knight, which took in $158.4 million to open its theater run, and currently sits in fourth place in the category.
Batman, Selina Kyle, Bane, and The Dark Knight Rises are eying the $600 million domestic mark that The Avengers reached earlier this year. Do you think Christopher Nolan's final Batman flick can compete with Earth's Mightiest Heroes?
Considering the respect the studios have given to those affected by the tragedy, we should remember that while we are allowed to enjoy the film to the fullest, these numbers are ultimately just that; numbers. Read Christopher Nolan's statement about the shooting for his thoughts.
UPDATE: THE FULL BOX OFFICE REPORT HAS NOW BEEN RELEASED.

Box Office Top 10:
1. The Dark Knight Rises, $160.9 million
2. Ice Age: Continental Drift, $20.4 million
3. The Amazing Spider-Man, $10.9 million
4. Ted, $10 million
5. Brave, $6 million
6. Magic Mike, $4.3 million
7. Savages, $3.4 million
8. Madea's Witness Protection, $2.3 million
9. Moonrise Kingdom, $1.8 million
10. To Rome With Love $1.4 million