There's a new IMAX poster for The Dark Knight Rises! No, the poster isn't in IMAX, the movie is. But if you wrap the poster around your face, you'll get the IMAX effect. Just don't forget to take breathing breaks.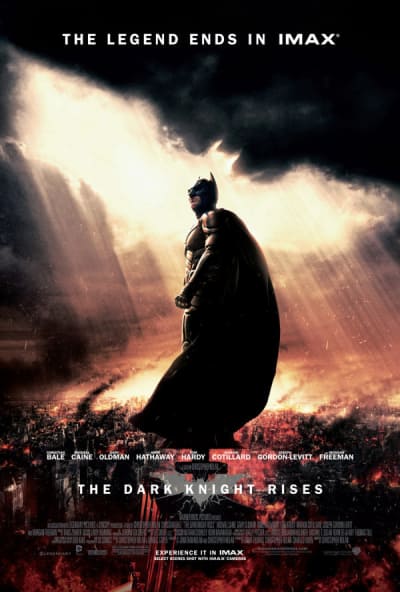 The Dark Knight Rises stars Christian Bale as Batman, who must return to save Gotham after the mysterious Catwoman (Anne Hathaway) arrives, setting in motion a series of events that causes the villainous Bane (Tom Hardy) to threaten the city. Michael Caine, Gary Oldman, Morgan Freeman, and Joseph Gordon-Levitt also star.
Christopher Nolan takes the helm for the last time in this third installment of his Batman series. It will also mark the end of a three-month span of giant superhero movie events, with The Avengers becoming the third highest-grossing film of all time, and The Amazing Spider-Man seeing a terrific opening week heading into this weekend.
Catch The Dark Knight Rises in IMAX on July 20.