Despite a drastic fall in overall ticket sales, The Dark Knight Rises has maintained the top spot box office this weekend. The film earned $62.8 million from Friday through Sunday, bringing its total gross to $289 million. While these numbers are respectable, the marked slowdown suggests that TDKR will have a hard time catching up to the record numbers The Avengers made earlier this year. Check out some of our favorite The Dark Knight Rises quotes to relive the film.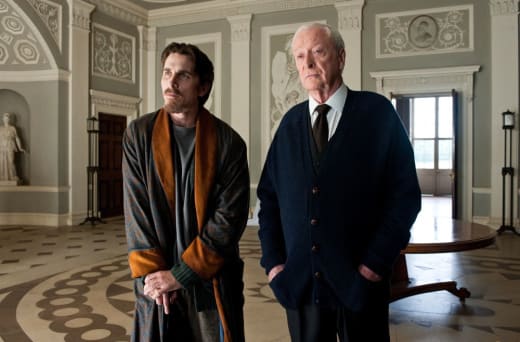 Ice Age: Continental Drift stayed in second this week, with $13.3 million in sales. The animated adventure has seen three consecutive weeks in the top 2, and has a massive worldwide gross of $626.2 million.
The Watch opened in third place this weekend, with $13 million in earnings. The new comedy stars Jonah Hill, Ben Stiller, Vince Vaughn, and Richard Ayoade.
Rounding out the top 5 are Step Up Revolution and Ted, with $11.8 million and $7.4 million box office sales, respectively. Read through some Ted quotes to see why the film has stayed in the top 5 for four weekends in a row.
Box Office Top 10:
1. The Dark Knight Rises, $62.8 million
2. Ice Age: Continental Drift, $13.3 million
3. The Watch, $13 million
4. Step Up Revolution, $11.8 million
5. Ted, $7.4 million
6. The Amazing Spider-Man, $6.8 million
7. Brave, $4.2 million
8. Magic Mike, $2.6 million
9. Savages, $1.8 million
10. Moonrise Kingdom, $1.4 million