A new poster for The Expendables 2 has been designed exclusively for Comic-Con. The limited-edition print will be handed out at this year's convention. There are only 250 copies. Sorry, almost everyone.
But there is some solace. We have the image for you right here on this weird light box thing you're looking at. Check it out: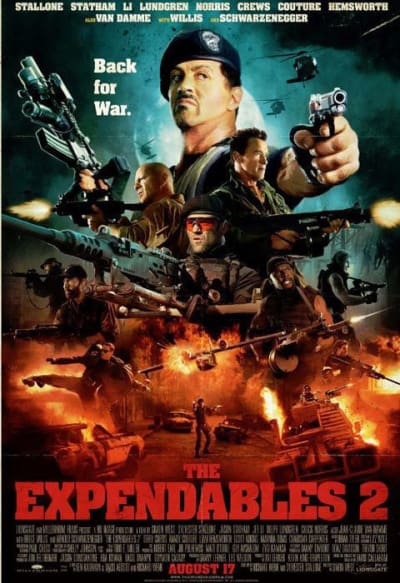 The Expendables 2 is the action movie to end all action movies (except that it won't). There are more action stars in it than there are limited edition Comic-Con posters available. Let's get started naming them (I really should have created a keyboard shortcut by now): Sylvester Stallone, Arnold Schwarzenegger, Jason Statham, Jet Li, Dolph Lundgren, Liam Hemsworth (Hunger Games), Jean-Claude Van Damme, Terry Crews, Randy Couture, Bruce Willis (Moonrise Kingdom), and Chuck Norris.
The Expendables 2 comes out August 17, and there will be a panel for the film at Comic-Con at the end of the day Thursday.