Warner Bros. has released a new poster to promote the presence of The Hobbit: An Unexpected Journey at Comic-Con this week. Check it out: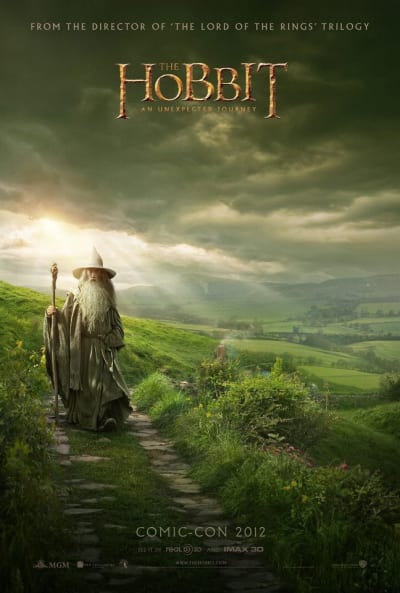 The Hobbit will be presented in two parts, both filmed back-to-back. The first part, An Unexpected Journey, will be released December 14. The second part, There and Back Again, comes out December 13, 2013.
The films star Martin Freeman as Bilbo Baggins and Ian McKellen as Gandolf, along with Cate Blanchett, Elijah Wood, and Benedict Cumberbatch (who may or may not be playing the Star Trek villain Gary Mitchell). Peter Jackson directs the films, which act as prequels to his Lord of the Rings trilogy, all of which are based on the immensely popular J.R.R. Tolkien fantasy series.
Stay tuned to Movie Fanatic for more Hobbit news out of Comic-Con. And check out this huge banner for the film (click for a larger version):