Filming ended on The Hobbit just a few weeks ago. And the tightly-planned production incorporated the shooting of two films spanning more than a year.
Now director Peter Jackson is throwing a wrench in the whole thing. At Comic-Con, Jackson teased the idea of shooting a third film, and this week Warner Bros. is reportedly working out all the finances and actor scheduling to head back to New Zealand for a possible third installment.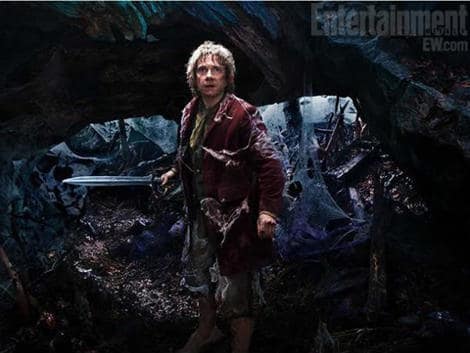 The first film, An Unexpected Journey, is set to come out December 14 of this year, with the second film, There and Back Again, hitting theaters December 13, 2013. The giant cast includes Martin Freeman, Ian McKellen, Richard Armitage, Andy Serkis, Benedict Cumberbatch, Cate Blanchett, and Elijah Wood.
Jackson apparently has more story to tell, beyond three Lord of the Rings films and the two The Hobbit films he's already shot. What do you think? Should there be a third The Hobbit film, or should Jackson stick to his original plan and just release two? Let us know in the comments section, and check out these The Hobbit stills for more.