We teased the possibility last week that The Hobbit could become 3 films, and now Peter Jackson has officially announced that it's true!
Jackson took to Facebook this morning to tell fans that he will shoot a third Hobbit film.
"The richness of the story of The Hobbit, as well as some of the related material in the appendices of The Lord of the Rings, allows us to tell the full story of the adventures of Bilbo Baggins and the part he played in the sometimes dangerous, but at all times exciting, history of Middle-earth," wrote Jackson.
"...On behalf of New Line Cinema, Warner Bros. Pictures, Metro-Goldwyn-Mayer, Wingnut Films, and the entire cast and crew of The Hobbit films, I'd like to announce that two films will become three."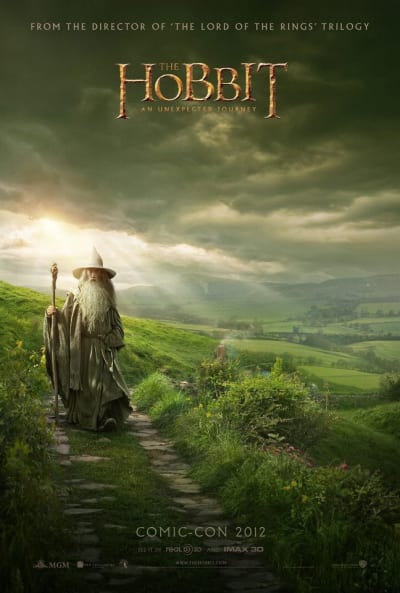 The first installment, The Hobbit: An Unexpected Journey will hit theaters December 14, with the second film set for December 13, 2013. Jackson made no mention of a shooting or release schedule for the third film.
Take a look at The Hobbit image for more.