The Watch Exclusive Interview: Akiva Schaffer Directs a Comic Circus
by Joel D Amos at . Comments
The Watch director Akiva Schaffer had his hands full on the set of his comedy. What with the comic talents of Jonah Hill, Ben Stiller, Vince Vaughn and Richard Ayoade… the improv could have overtaken his action funny fest.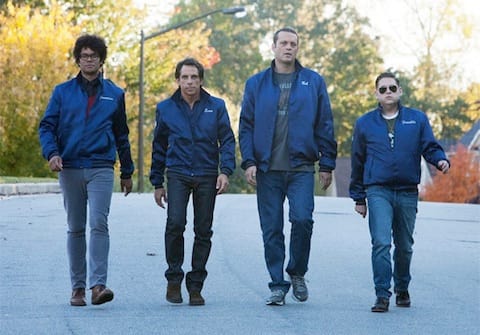 But, as he tells us in our exclusive interview, all that mayhem from his leads was contained in rehearsal and once on set, it was all business… with a
little
room for his leads to push the envelope.
"In the weeks leading up to production, in rehearsals people would act out a scene and think of jokes that they were improvising that go into the script," Schaffer said.
Schaffer knows a thing or two about corralling comic talent as he arrives as a big screen director after working at
Saturday Night Live
for years. One thing he picked up is once on the set, get what you need from the script that has evolved from rehearsals and improvising, and then give the actors one more shot in a "free take" where, at times, comic magic happens.
"Then they would just do whatever. Sometimes there would be greatness and we got some extra jokes in there that were good little morsels," Schaffer said.
"I can evolve a scene from there and it could become a totally different scene by the end. And then in editing we decide: What part do we use? Is it a hybrid? Is it all the new stuff, all the old stuff?"
The chemistry between Stiller and Vaughn, along with Hill's brilliance, carries the film -- as seen in
The Watch trailer
. Schaffer compares the duo's brilliance together to that of a certain basketball legend.
"I've gotten to work with a lot of great people and it felt like in professional basketball, even the worst professional basketball player is better than anybody we've ever known personally. They're still fantastic. And then there's Michael Jordan, where they make the other professional basketball players look like they're not," he said.
"It felt like that with those two guys. Off camera, we're just friends, like, 'Hey, what's going on? Cool. All right. Action.' And then I'd look at my monitor with my headphones on and be like, 'Oh my God, I'm watching a Ben Stiller and Vince Vaughn movie, like the ones I watched growing up and loving. And here it is.' That really happened with my first day home with dailies… They are just that good."
What is so unique about Vaughn and Stiller's partnership in
The Watch
is that the comedy between those two has risen in the past as they were rivals (
Dodgeball
,
Starsky and Hutch
). "There were heightened elements in both of those movies, two movies that I think are really great," Schaffer said.
In
The Watch
, they are comic companions. "We realized pretty quickly that they've never been in one where they're both playing just regular guys that could be friends," Schaffer said.
"There was something new to this because they were friends, with differences, and they were playing real guys, really talking. That's the kind of effortlessness you're talking about, I think… It seemed cool to see them just chatting."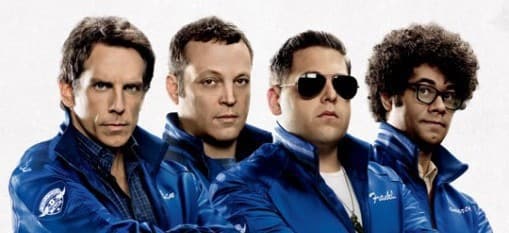 For the fourth in his
The Watch
quartet, Schaffer sought to find someone that came out of nowhere and shocked with his hilarity. "I kept saying, 'I want to find our McLovin,'" he said of the character who has the best
Superbad quotes
. "I wanted the person that no one sees coming."
What he found, was British comic Richard Ayoade… and what a find he is.
"We had the three leads signed on and I couldn't believe my good fortune, but then it felt like I wanted a wildcard in the last slot. I don't remember who first said his name to me and I thought, 'Oh my God -- that could be crazy.' So I went and watched all of (Ayoade's BBC hit)
The IT Crowd
one weekend and then on Monday I called him," Schaffer said.
"I said, 'This is going to sound crazy, but it's the fourth lead in this movie with Ben Stiller, Vince Vaughn and Jonah Hill. You want to do it?' He was like, 'Sure.'"
The Watch
director then shares what Ayoade felt like walking on the superstar-laden set.
"His first day he said, 'I think people are going to see the poster for this and think I won a radio contest,'" Schaffer reported.
All kidding aside, the helmer knows the Brit was perfect. "He holds his own. He's one of the guys."