Channing Tatum, Justin Long, and Chris Pratt star in the new ensemble romantic comedy 10 Years. Check out the poster for the film, featuring an old photo of Channing Tatum (Magic Mike):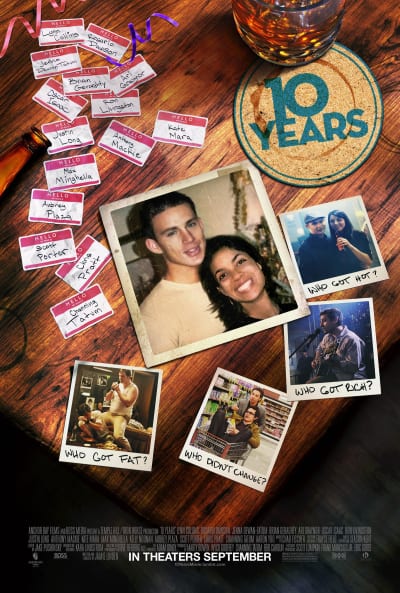 The film centers around a group of old friends who meet up for their 10-year high school reunion and fall back into their old ways. Rosario Dawson, Aubrey Plaza, Ron Livingston, and Anthony Mackie (Abraham Lincoln: Vampire Hunter) also star.
10 Years premiered at last year's Toronto International Film Festival and is now finally getting a full release in theaters. You can catch the film in theaters beginning September 21.