Sony Animation has finalized a deal to develop a film based on the 1980s sitcom ALF with The Smurfs producer Jordan Kerner.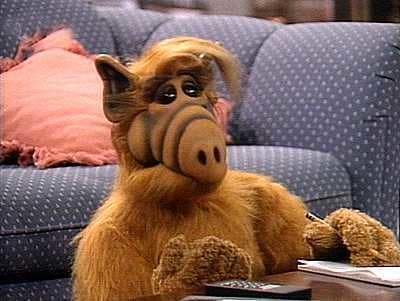 The show followed a furry alien named Gordon Shumway and nicknamed ALF as an acronym of "Alien Life Form." ALF is taken in by the Tanner family after he crash-lands in their garage.
Aliens are all the rage of late, and alien-based comedies including Men In Black 3 and The Watch have been particularly popular this summer. But there's something about a wise-cracking furry puppet living with a white-bread suburban family that feels so distinctly 80's, it may be hard to translate to a 21st-century movie audience. You know what I say: Just because it's a thing that happened, doesn't mean it needs to be a movie (okay, that's the first time I've said that, but I'm gonna start repeating it).
What do you think? Will ALF make a good film? Or should it stay in daytime TV syndication limbo for good?