It seems like there's a new Catching Fire casting announcement pretty much daily at this point. Now, get ready to have your mind blown: We have a new Catching Fire casting announcement!
Actress Meta Golding has signed on to play Enobaria in The Hunger Games sequel. The character is a pointy-toothed former District 2 tribute who won The Hunger Games by biting another tribute's throat out.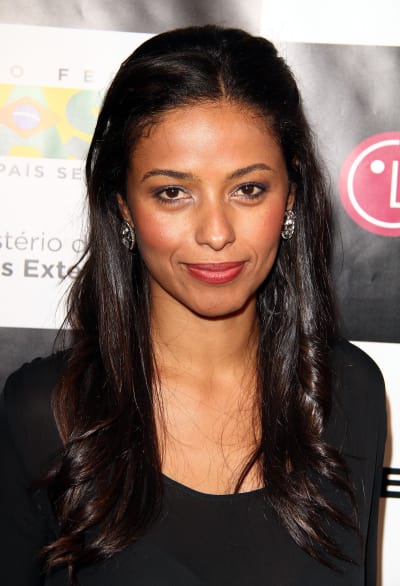 Catching Fire stars Jennifer Lawrence as Katniss Everdeen and is based on Suzanne Collins' second Hunger Games novel. Josh Hutcherson, Liam Hemsworth, Elizabeth Banks, Jena Malone, and Philip Seymour Hoffman (The Master) also star.
Golding is known for guest roles on CSI, Lie to Me, House, and many other TV shows. The Hunger Games: Catching Fire will hit theaters November 22, 2013.