Chimpanzee Exclusive Giveaway: Win a Copy of the Blu-Ray and a Making-Of Book!
by Micah J Gordon at . Comments
Movie Fanatic is excited to announce an exclusive giveaway for DisneyNature's documentary film Chimpanzee. One lucky Grand Prize Winner will receive a copy of the Chimpanzee Blu-ray, which came out yesterday, as well as a copy of the hardcover book Chimpanzee: The Making of the Film by Christophe Boesch and Sanjida O'Connell. One Runner Up will receive a Blu-ray DVD.
Scroll down to find out how you could win.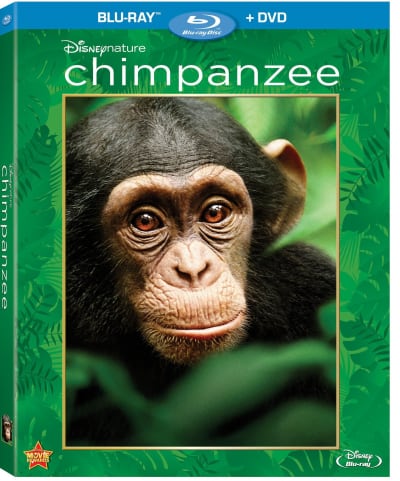 Narated by Tim Allen, Chimpanzee takes viewers deep into the forests of Africa to follow a young chimp dubbed Oscar and his tribe of apes. What is your favorite movie of all time to include a primate (not including humans, of course) as a character?
All you have to do to win is...
1. FOLLOW @TheMovieFanatic on Twitter.

2. RETWEET this tweet along with the title of your favorite movie about a primate. Make sure you include "@themoviefanatic" and a link to this post in your tweet, so we can see it.
Be sure to follow us so we can contact you if you're the lucky winner. One Grand Prize winner and one Runner Up will be selected at random on Wednesday, August 29. Good luck!