Move over, Loki. You've got company.
Tom Hiddleston, who has already signed on to reprise his role in Thor 2, will be joined in the upcoming sequel by Christopher Eccleston, Deadline reports. The British actor will come on board the franchise as supervillain Malekith the Accursed.
Ruler of the Dark Elves, Malekith is one of the most well-known baddies in the Marvel universe.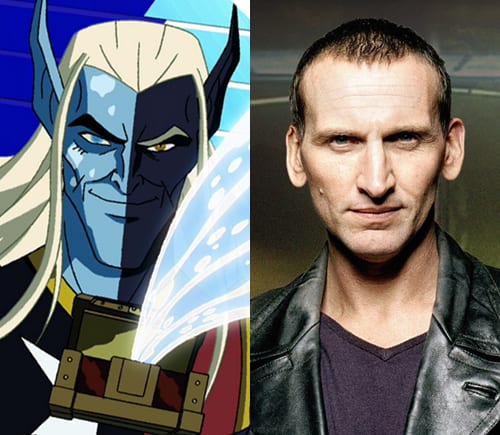 Aside from a stint as Doctor Who, Eccleston has appeared on the big screen in various films, from 28 Days Later to G.I. Joe: The Rise of Cobra.
He joins an impressive cast for this July 2013 blockbuster that include Hemsworth, Hiddleston, Natalie Portman, Idris Elba, Stellan Skarsgård, Anthony Hopkins and, according to new reports, Zachary Levi.