Dania Ramirez is having quite a year. She first appeared in the hit comedy that gave us great American Reunion quotes, now stars in Premium Rush alongside one of Hollywood's biggest stars in Joseph Gordon-Levitt and then is off to film a TV show from one of the genre's most successful producers. "I'm so excited to start filming Devious Maids with Marc Cherry," Ramirez said. "It's a great role on a great show from a great mind."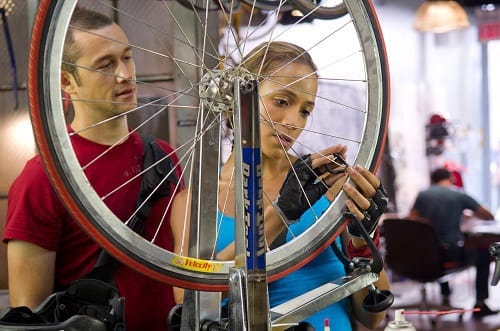 Ramirez had to suffer through blood, sweat and tears to make
Premium Rush
, but it was all worth it -- simply to spend time with one of her generation's most talented actors. "I have tremendous respect for him. I saw how hard he trained for the movie, but also how committed he was to bringing the character to life," Ramirez said of Joseph Gordon-Levitt. "We also had a lot of fun together!"
Although she may seem partial to heaping affection on her
Premium Rush
bike-riding co-star, Ramirez also marveled at the sereneness of her director, David Koepp (who also co-wrote the script). "For me the greatest thing about David was his composure," Ramirez admitted.
"The set always felt like he had complete control. He was super confident and focused. He was aware and knowing what he wanted from you. Things could have gotten crazy in the city filming a movie like this, but not with David."

In our exclusive interview with Gordon-Levitt, he extolled the virtues of the actor portraying the film's villain, Michael Shannon. Ramirez too basked in his glory.

"It's just a pleasure to be in his presence. He was having a lot of fun. The whole movie shows that you really can't take yourself too seriously when you're riding a bike around New York City. That fun aspect of it is all over," she said. "He was able to come in as a villain and show the fun side of himself."
Evidence of that levity, merged with bone-chilling suspense, is in the Premium Rush "envelope" trailer.

In order to put the final touches on her character, Ramirez spent time with real New York City bike messengers. "For the tone of the entire movie, it was really helpful. You have an idea of where they come from," she said.

Although not looking to make a city cyclist expose, Ramirez was clearly taken by the people who perform this dangerous job. "It's not a documentary on bike messengers, but you have a responsibility as an actor when you portray a community."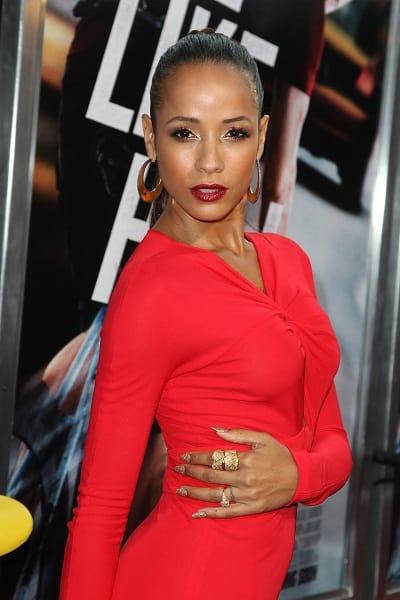 One thing, above all else, that she took away from that community is that they become one with their two-wheeled friend.
"A bike is an extension of who you are. I wasn't into cycling at all before. I had a kind of bike phobia. I got into riding while training and I really found an appreciation for it. Then I got to go to New York City and really get to meet these bike messengers, who live on bikes all the time, and not only did I find a connection through my character, but now as myself," Ramirez said. "I love it."
Proof that it won her over is evident with Ramirez's news of her upcoming feat. "I'm training the bike portion of the Malibu Triathlon! It's been a real challenge, but after making this movie... I just felt compelled to do it," she proudly stated. "Hopefully this film also inspires people to pick up bikes."