Check out the new poster for the upcoming sci-fi action film Dredd: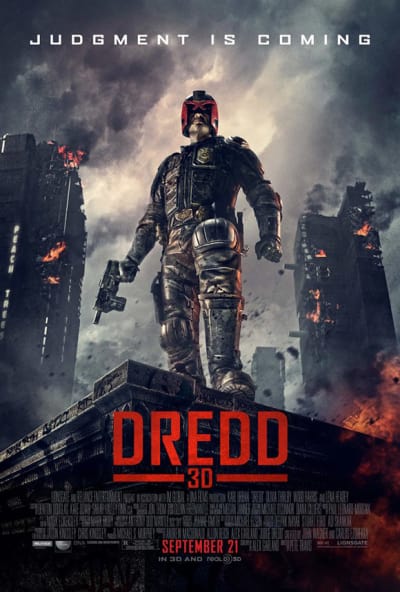 Karl Urban brings the 2000 AD comic book character Judge Dredd to the big screen in this adaptation unrelated to the 1995 film version starring Sylvester Stallone (The Expendables 2). Olivia Thirlby, Jason Cope, and Lena Headey also star.
The film takes place in a futuristic world where the judicial process has been eliminated and agents called "Judges" play the role of judge, jury, and executioner. Dredd and a new trainee are tasked with fighting a new drug epidemic called "Slo-Mo."
Dredd comes out in 3D and 2D on September 21. Before then, check out our exclusive Karl Urban interview for his take on the film.