Vin Diesel, Paul Walker, and Director Justin Lin have a bit of a laugh in this set photo from Fast Six. Take a look: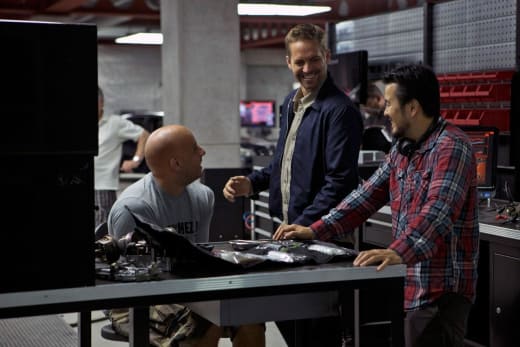 The film once again stars Diesel, Walker, Jordana Brewster, Michelle Rodriguez (Resident Evil: Retribution), and Dwayne Johnson (G.I. Joe: Retaliation). Luke Evans joins on as the film's main villain.
Fast Six will be Lin's fourth time directing a film in the series, having begun with 2006's Tokyo Drift. Chris Morgan wrote the screenplay in his third script in the series.
Fans can catch Fast Six in theaters May 24, 2013.