Sony Pictures Animation has released seven new character posters for their upcoming 3D computer-animated feature Hotel Transylvania. Check them out (click the thumbnails to enlarge):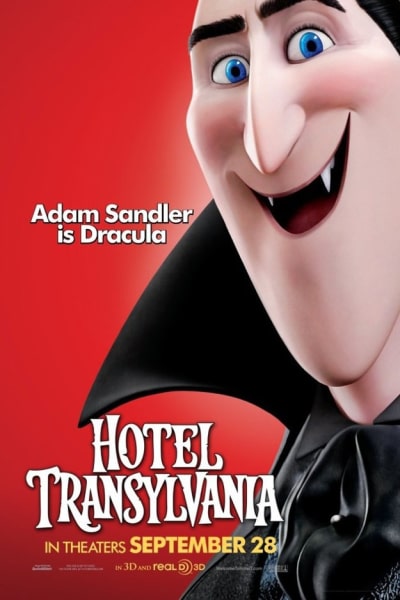 Hotel Transylvania is about a hotel for monsters, run by Dracula (Adam Sandler). When he invites some of the most famous monsters to celebrate his daughter's birthday, they receive an unexpected human visitor named Jonathan (Andy Samberg).
Selena Gomez voices Dracula's daughter Mavis, with Fran Drescher, Steve Buschemi, Kevin James, David Spade, Jon Lovitz, Molly Shannon, and Cee Lo Green also lending voices
Sandler and Samberg starred in another movie together earlier this year, the raunchy comedy That's My Boy. Check out some That's My Boy quotes for a look.
Hotel Transylvania is directed by Genndy Tartakovsky, and will come out September 28. For more, watch the Hotel Transylvania trailer.