We've got the first still from the upcoming film Jack Ryan, featuring Chris Pine in normal clothes just chilling on a motorcycle. Check it out: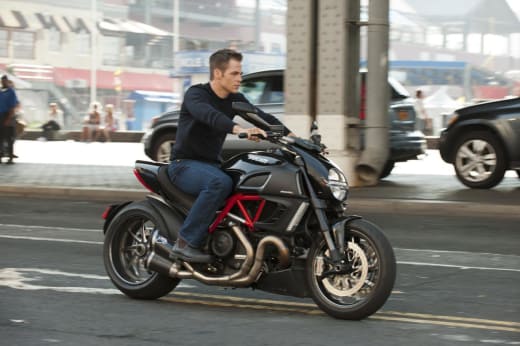 Pine stars as the CIA man created by Tom Clancy. Alec Baldwin (Rise of the Guardian), Harrison Ford, and Ben Affleck have previously taken on the role in the films The Hunt for Red October, Patriot Games, Clear and Present Danger, and The Sum of all Fears. The new film will focus on the hero's early career.
Keira Knightly and Kevin Costner (Bull Durham) are also signed on to star, with Kenneth Branagh directing. Jack Ryan is set to hit theaters December 25, 2013.