Some buzz has been building about the host of next year's Oscars, with . Reportedly, outgoing Academy president has attempted to hire Jimmy Fallon and Lorne Michaels to host and produce the 2013 awards before newly-elected president Hawk Koch begins his tenure.
No deal went through, however, and Oscar airer ABC may be hesitant to place the direct rival to their own Jimmy Kimmel in such a high-profile ratings-grabbing position.
Fallon may be a welcome change from the last few years of Oscar hosts, which included the disastrous pairing of Anne Hathaway and James Franco, and this year's incredibly safe panic-grab of Billy Crystal.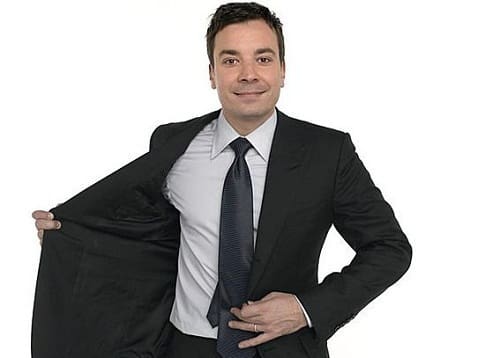 Unlike other recent emcees, Fallon is a professional host and comedian, with an extremely enthusiastic and wide-eyed energy that could be perfect for a cultural event like the Oscars that has been treated with a bit too much gravitas of late. He has live television experience with his time on Saturday Night Live, and pairing him with producer Lorne Michaels could inject just the right spirit into the proceedings.
Michaels, after all, has been at the helm of television's second biggest institution, SNL for the better part of its 37-year existence, not to mention producing countless movies such as Mean Girls and MacGruber. It only seems natural to let him take a stab at TV's first biggest institution.
Granted, Fallon may not be for everyone. He can come off as nervous and fidgety, and personally, I think his interview skills are terrible. That said, he does his fairly-excellent writing staff justice with his peppy and charming monologue delivery, and his sketches (especially of the musical variety) are incredibly on-point.
What do you think? Would Jimmy Fallon make a good Oscar host?