This is the most speculative of speculations, but it does come from somewhere, and it does follow a sound enough logic, and it doesn't involve R-Pat or K-Stew.
Rumors are flying that Warner Bros is looking to use the planned Justice League movie as a platform for introducing their new Batman franchise. According to a source that spoke to Batman-On-Film, WB is holding off their next Batman series until after the Justice League, meaning that they could be looking to plan for them to connect.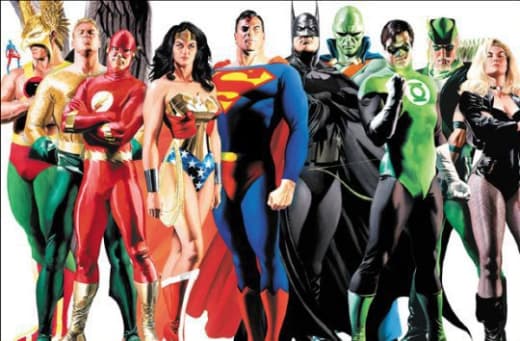 While some feel that (spoiler alert) Joseph Gordon-Levitt's The Dark Knight Rises character John Blake could step right in as Batman, others are hoping that Christopher Nolan's vision will be left alone, and a new actor will come in to play Bruce Wayne.
The Wachowskis could direct Justice League, according to rumors following Ben Affleck's denial that he could be involved. At this point, the film is so early in its development that loads of rumors are bound to fly, and many of them will surely prove false.
In the meantime, the new Superman movie Man of Steel is set for the beginning of 2013. It is not yet determined if Henry Cavill's Superman will be a part of Justice League.