Universal Pictures has assigned release dates for some of its 2013 films, while rearranging some dates that they'd already set. The first big announcement is that the comic book comedy sequel Kick-Ass 2 will get a nice meaty summertime release on June 28.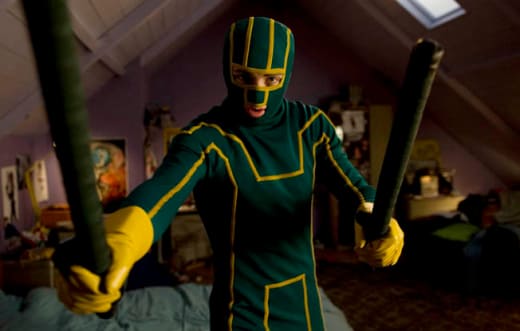 The Rachel McAdams rom-com About Time will hit theaters May 10, pushing the comedy that used to be slated there, Identity Theft, to February 8. Identity Thief stars Jason Bateman and Melissa McCarthy (Bridesmaids).
Finally, the much-delayed 47 Ronin starring Keanu Reeves has been pushed back for a third time. Originally scheduled for November 2012, then pushed to February 2013, is now set for release on Christmas Day 2013, where it will compete with Mr. Peabody and Sherman and Ben Stiller's remake of The Secret Life of Walter Mitty. At this rate, Reeves' Bill and Ted 3 might actually see theaters before 47 Ronin.