Killing them Softly has a brand new, super-simple but pretty cool poster, featuring a shotgun-wielding Brad Pitt (Inglourious Basterds). Have a look: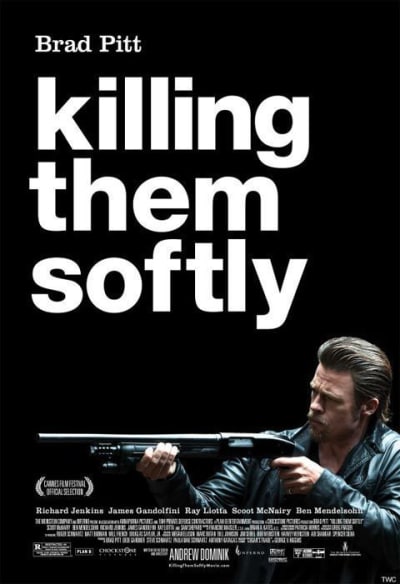 Pitt stars as Jackie Cogan, an "enforcer" who is investigating a holdup of a Mafia poker game. Also starring are Scoot McNairy, Ben Mendelsohn, Ray Liotta, Richard Jenkins (Hall Pass), James Gandolfini, Vincent Curatola, Max Casella and Sam Shepard.
The film, written and directed by Andrew Dominik, is based on the book Cogan's Trade, by George V. Higgins. Check out the Killing Them Softly trailer, and see the film in theaters October 19.