Ang Lee is set to contribute his third film to the opening night of the New York Film Festival. Lee's newest film The Life of Pi will kick off the fest on September 28.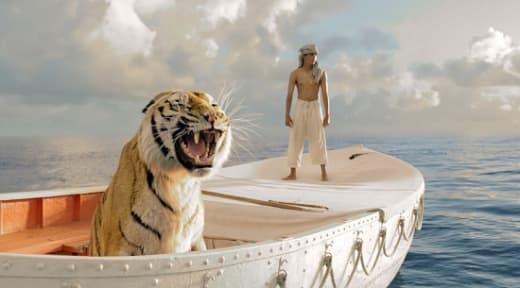 Lee's film The Ice Storm opened the festival in 1997, and Crouching Tiger Hidden Dragon premiered there in 2000.
The Life of Pi is an adaptation of the book by Yann Martel. It follows a young man who survives a freighter disaster and finds himself on a life boat with a Bengal tiger. Suraj Sharma stars, along with Irrfan Khan, Gerard Depardieu, and Tobey Maguire (The Great Gatsby).
NYFF opens just a few days after the Toronto International Film Festival closes, making September an eventful month for film festivals. Check out the Life of Pi trailer for a preview of NYFF's opening night, and catch the film in theaters November 21.