Daniel Day-Lewis is a total chameleon. Check him out as a dead ringer for Honest Abe in the new poster for Lincoln: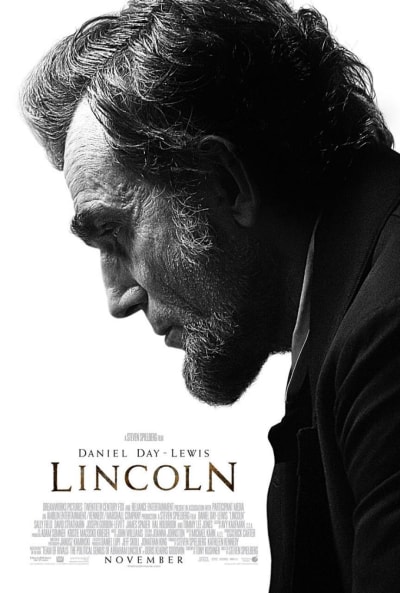 Lincoln follows our 16th president, focusing on the last few months of his life. Sally Field stars as Mary-Todd, with Joseph Gordon-Levitt (The Dark Knight Rises) as their oldest son.
Tommy Lee Jones, David Strathairn, Hal Holbrook, David Oyelowo, and James Spader also star. The film is the second Lincoln movie this year, after Abraham Lincoln: Vampire Hunter.
Steven Spielberg directs, with a screenplay by Tony Kushner, Paul Webb, and John Logan (Skyfall). Lincoln hits select theaters November 9, with a wide release on November 16.