Is there anything Daniel Day-Lewis can't do? Besides skee ball of course (I've heard he's a notoriously disastrous skee baller). The revered actor will portray our 16th President in the upcoming film Lincoln, and the first official photo has finally been released via Entertainment Weekly. It's pretty uncanny: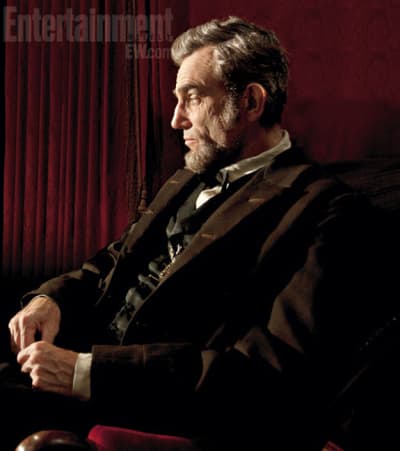 For comparison, grab a penny. Pretty close, right?
Like Abraham Lincoln: Vampire Hunter only factually accurate, the new film tells the story of Honest Abe--this one focusing on the last few months of his life. Sally Field plays Mary Todd Lincoln, with Joseph Gordon-Levitt (The Dark Knight Rises) as their son Robert.
James Spader, Hal Holbrook, and Tommy Lee Jones also star.
Steven Spielberg directs the screenplay from John Logan (Skyfall), Tony Kushner, and Paul Webb. Lincoln opens in select theaters November 9, with a wide release on November 16.